John Lobraico, Associate
John Lobraico is a Managing Principal with Predictive Success Corporation, the sole provider of the Predictive Index in Canada. John's consulting practice was a natural extension of his 25-year career in the transportation industry as owner and manager of one of Canada's oldest and most successful regional carriers.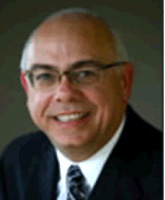 Over the course of his leadership at OK Transportation Limited, John sharpened his expertise in human resources management, operations and sales. Trained in PI in 2001 by John Watson, he became an advocate of behavioral management, and was instrumental in developing programs at OK Transportation for the selection and training of all employees.
John provides structure and consulting support for an extensive client list, including several of Canada's Top 50 Best-managed Companies, to improve execution and create an environment of accountability. Business owners and professional managers consider John an outside agent for change and growth, whose hands-on approach increases the likelihood of lasting results.
John is a graduate of The University of Western Ontario. He currently resides in Whitby, Ontario, with his wife and three children.
Email John now by clicking on info@nci-solutions.com